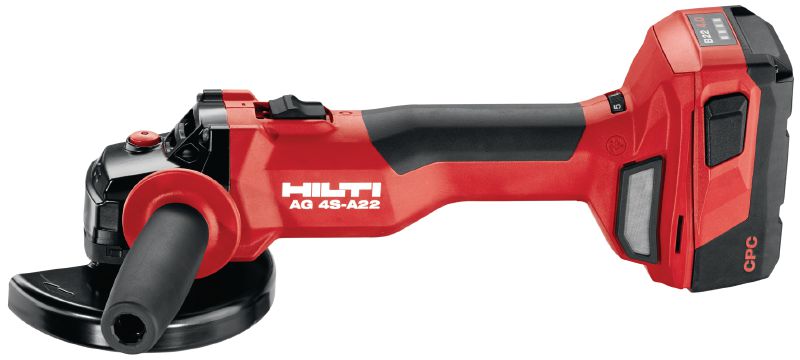 Move cursor over image to zoom.
Click on image to zoom.
CiC: Angle Grinder AG 4S-A22 (EN, 16:9)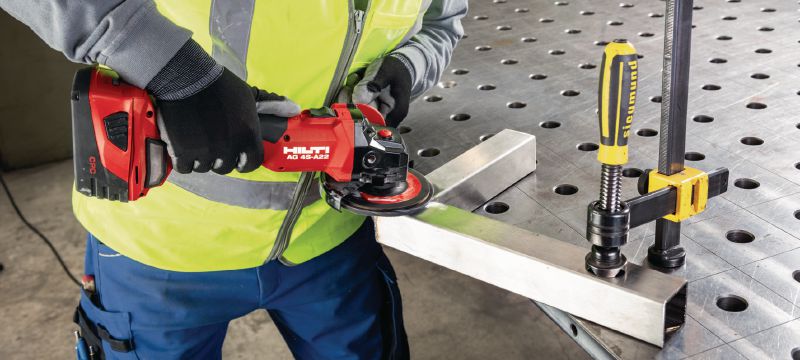 Move cursor over image to zoom.
Click on image to zoom.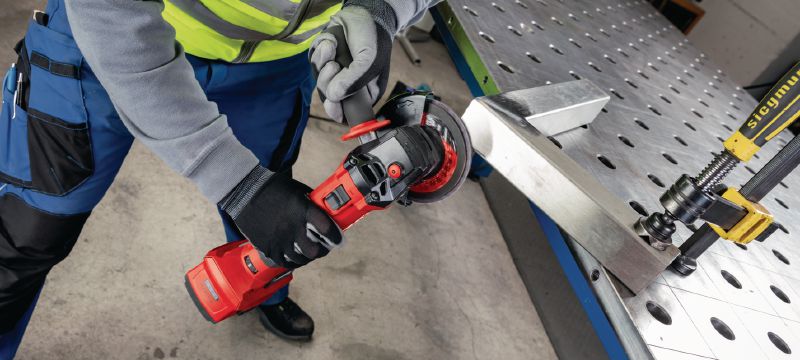 Move cursor over image to zoom.
Click on image to zoom.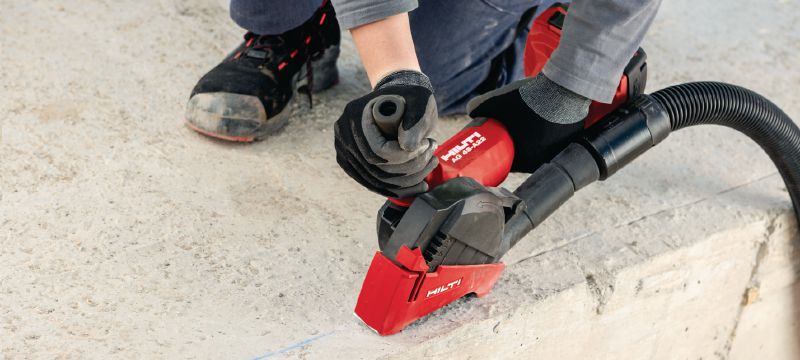 Move cursor over image to zoom.
Click on image to zoom.
AG 4S-A22 Cordless angle grinder
New product
Item #r9884540
22V cordless angle grinder with electronic speed control and brushless motor for everyday cutting and grinding with discs up to 5" or 125 mm
Features & Applications
Features
Brushless motor – lasts up to three times longer (no commutator to damage and no carbon brushes to change)
Very slim design with lock-on switch – this cordless angle grinder fits firmly in your grip, for more comfortable handling and precise control even in hard-to-reach places
Precise speed control from 3400-7600 rpm – you can use higher speeds to cut and grind very quickly, while the lower speeds help you to achieve a perfect surface finish
Active Torque Control (ATC) stops the tool body from spinning uncontrolledly if the disc jams – helping to reduce a common safety hazard
Cordless tool platform – the same battery for all your 22V Hilti tools
Applications
Cutting and grinding steel, stainless steel and other metals
Finishing metal
Deburring and polishing metal
Cutting and grinding mineral materials
Cutting tiles using continuous-rim diamond discs
Services
Hilti Tool Service
3 days or free
Servicing is free of charge for up to 2 years, including wear and tear, pick-up and delivery
After 2 years repair costs are capped
Product warranty against parts and manufacturing irregularities for 20 years
More information about Tool Services
Fleet Management
We manage your tools so you can manage your business.
Monthly usage fee covering all tool, service and repair costs helping to ensure absolute cost control and back-office efficiency.
Theft coverage helps to reduce financial risk and unexpected expenses.
Individual labels and online visibility provide tool fleet transparency
Loan tools during repair to reduce downtime.
High-performing tools and latest technology help to increase jobsite productivity.
More information about Fleet Management