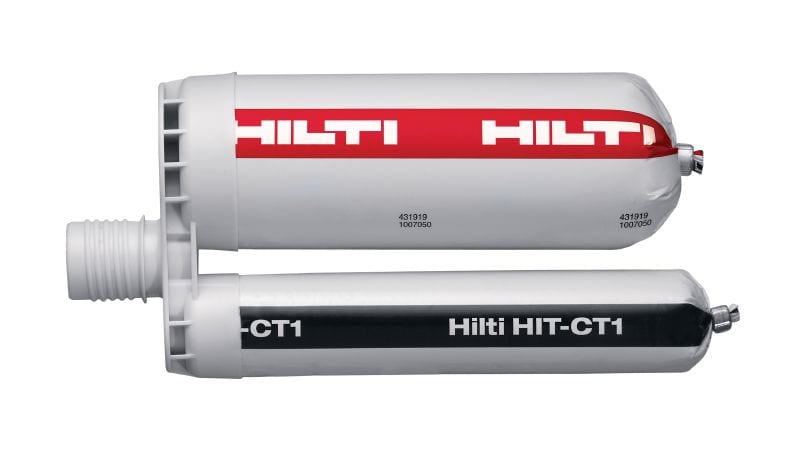 Move cursor over image to zoom.
Click on image to zoom.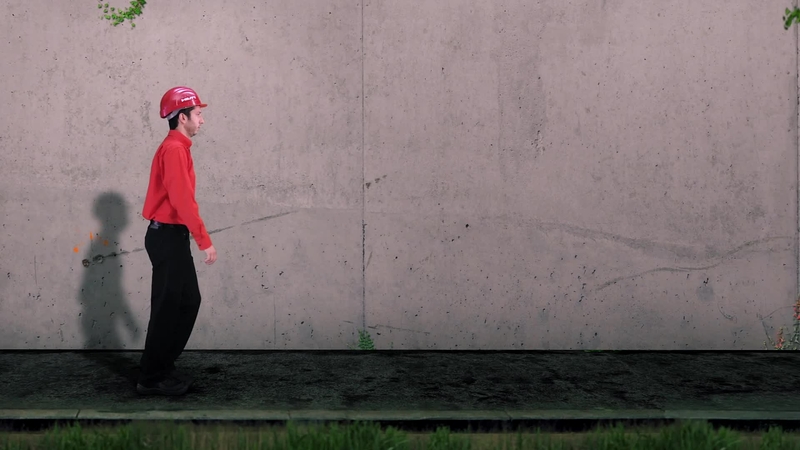 Safeset – Anchor solution
HIT-CT 1 Adhesive anchor
New product
Item #r4835
High-performance Clean-Tec injectable mortar for fastenings in concrete, formulated to minimise health and environmental hazards
Base materials: Concrete (cracked), Concrete (uncracked)
Base material condition: Dry, Wet
Approvals / test reports: ETA, Fire
More technical data
Features & Applications
Features
Complies with multiple green building standards, including LEED and BREEAM
Meets high health and safety requirements
Automatic hole cleaning with TE-CD and TE-YD drill bits
Applications
Rebar applications – structural connections (e.g. walls, slabs, stairs), structural repair, variations to design, bridge extensions, road widening, refurbishment/retrofitting
Anchoring applications – structural steel (e.g. columns, beams), railings (e.g. balconies, handrails), façades and curtain walling, sound and crash barriers
For approval or certificate information, please see individual items.