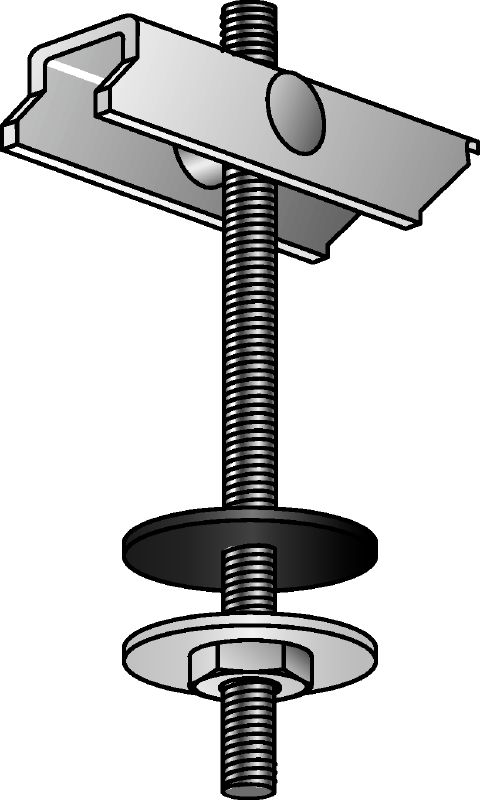 Move cursor over image to zoom.
Click on image to zoom.
MF-SKD
New product
Item #r617877
Galvanised pivot anchors for use in trapezoidal metal sheets
Material composition: Carbon steel
Surface finish: Indoor Coated - Electro galvanised
Base material type: Trapezoidal sheet
More technical data
Features & Applications
Features
Threaded rod allows individual levelling of each point of attachment
Preassembled with washer and hex bolt
Threaded rod secured to prevent loss
Applications
Fastening sprinkler pipes to trapezoidal sheets
Fastening supporting crossbeams and ventilation ducts
Fastening contact rails, mounting rails and lighting tracks
Recommended for use in dry, interior environments
Tensile load for non VdS and FM relevant applications on trapezoidal sheets t ≥ 0.63 mm: 1.0 kN
For approval or certificate information, please see individual items.