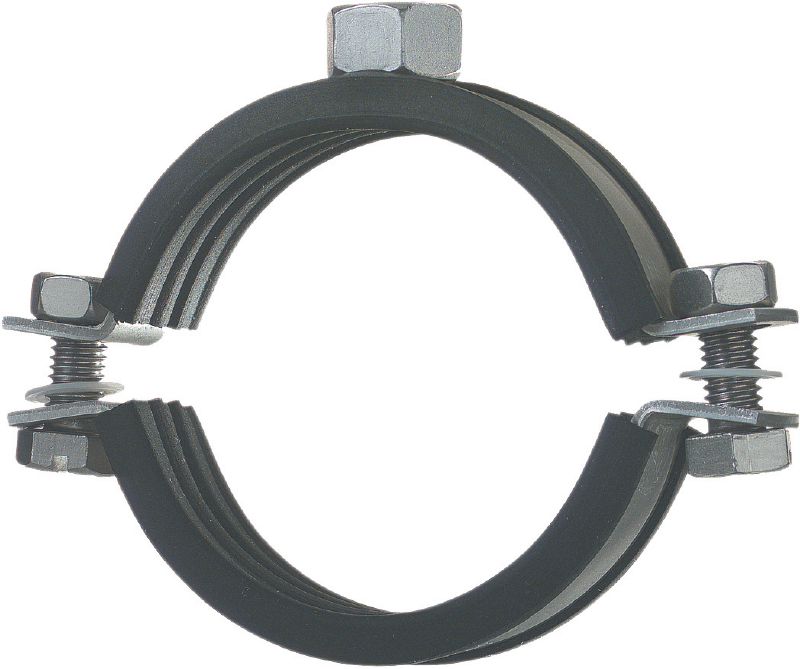 Move cursor over image to zoom.
Click on image to zoom.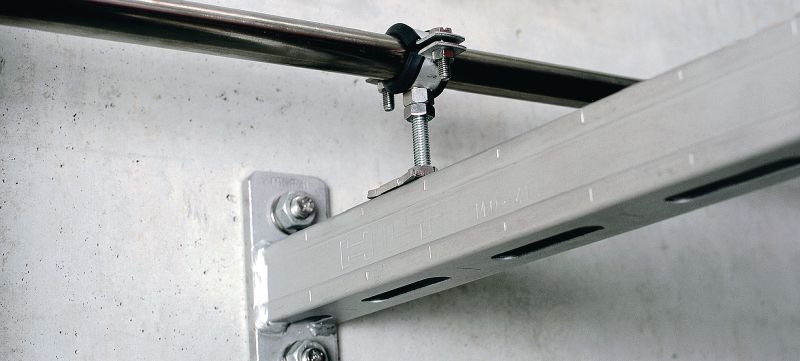 Move cursor over image to zoom.
Click on image to zoom.
MP-SRN Pipe clamp light-duty (sound insulated)
New product
Item #r2752
Premium stainless steel pipe clamp with sound inlay for light-duty applications
Approvals: Acustic insulaton DIN 4109 inspected, Fire class B2
Noise reduction: 15 dB (A)
Temperature resistance: -50 - 120 °C
More technical data
Features & Applications
Features
Higher resistance to corrosion (A4 stainless steel)
Short connection head allows installation close to a wall, floor or ceiling
Pipe ring with verified fire resistance as per DIN 4102, part 2
Closure screw secured to help prevent loss
Non-slip (bonded), pre-fitted rubber inlay
Applications
Light-duty pipe installations up to 2" (or 64mm)
Heating, plumbing and industry applications in corrosive environments
Mounting pipes in food industry (except production) and in water treatment
Water treatment
For fastening pipes up to 2" in corrosive environments
For approval or certificate information, please see individual items.